The month of February brings in excitement and elation for love birds. And, yes it should! Anyways, it's the month of LOVE! Couples must cherish every moment spent together and treasure the immaculate memories. Valentine's Day 2023 is knocking the door and we all lovey dovey couples must be excited to exchange Valentine's Day gifts and Valentine Teddy Day Gifts to express their love towards each other.
We should count our blessings as we waded through extraordinary Covid times. Now, celebrating Valentine's Day with the love of your life is something you must be looking forward to. Here, we will not just discuss about this day! We will tell you about a day that actually deserves a special mention and that is Teddy Day. It is the fourth day of the Valentine's Week.
Remarkable List of Valentine Teddy Day Gifts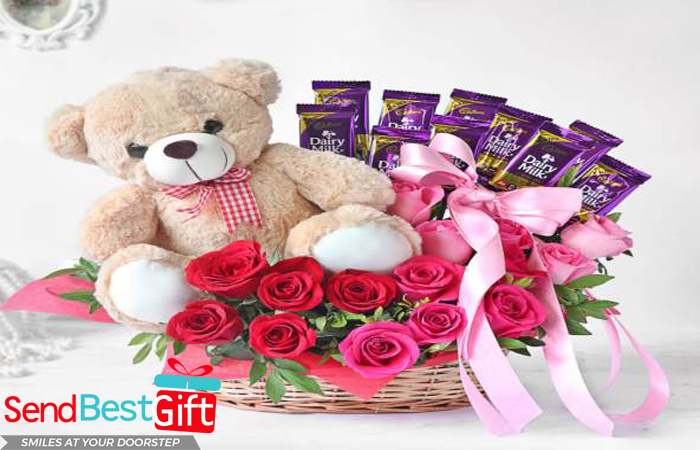 Just the way roses communicates different messages, teddy bears are also available in different shades. For instance, red teddy bear signifies LOVE whereas pink teddy bear represents AFFECTION. You can get a big teddy bear gift for the love of your life and express your feelings to her. She will be on cloud nine after receiving such thoughtful gift from you.
Now let us jot down few amazing teddy bear gift ideas that will be a delightful present for her. No matter, whether you are in a relationship since 30 years or 3 years, you will get numerous options of Teddy Day for your love.
Teddy Bear 5 Feet (Order Now)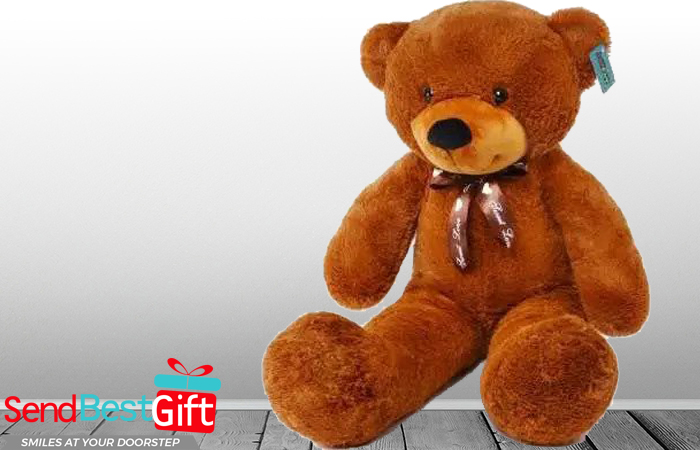 Probably, 5 feet teddy bear is the cutest gift you can give to your loved one. It comes on the 10th of February. You are never too late in gifting this mushy eyed bear to your beloved. Teddy bears never go out of fashion as it exemplifies pure love and joy towards the receiver.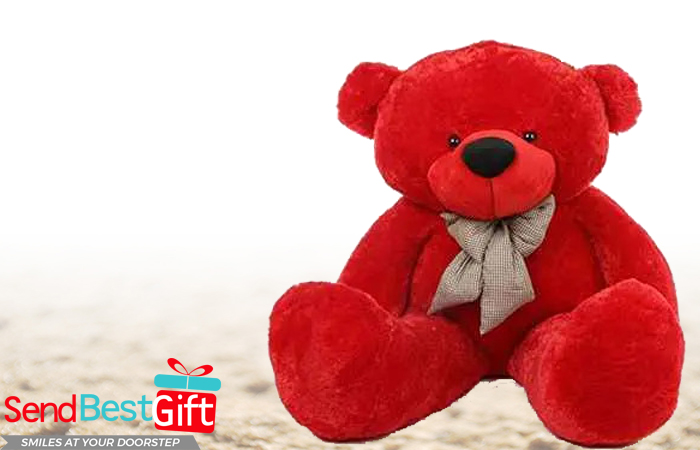 A 6 feet teddy will surely uplift the mood of the receiver in seconds. Or else, you can put in some extra efforts to get a Valentine's Day hampers with a teddy bear in it. Surely, Teddy Bear 6 feet price will not be much and you can be more romantic this Valentine by gifting a hamper to your love.
Teddy Bear 8 Feet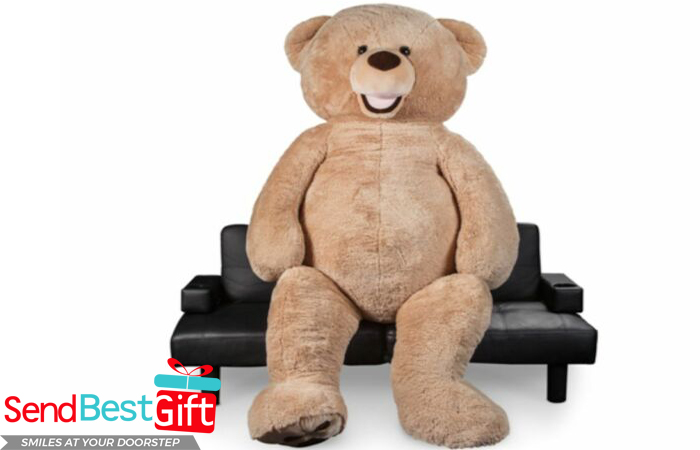 Sometimes, an 8 feet teddy bear can say more what a jewelry piece cannot. You can get a red or a pink teddy bear for your wife or girlfriend and gift it to her on 10th February. This will be the most beautiful moment of her life. Valentine's Day gifts baskets teamed up with this teddy bear is also a good option.
Teddy Bear 10 Feet – Best Valentine Teddy Day Gift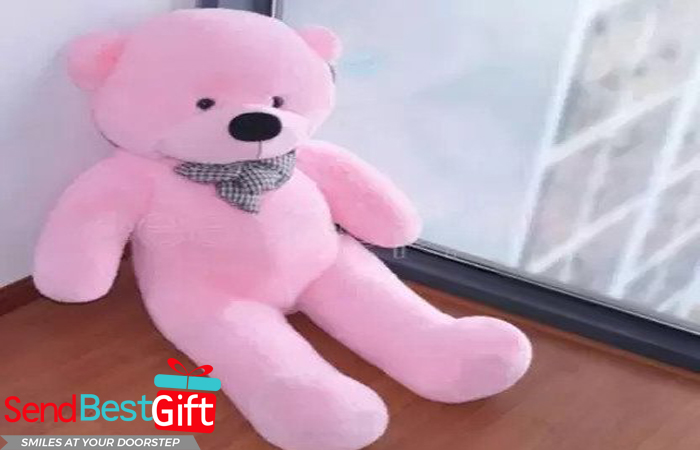 What can be better than gifting a 10 feet teddy bear? Forget a bouquet and get a huge teddy bear for her. You will surely win her heart with this splendid valentine teddy day gift. This soft toy can actually rebuild your enthralled promise of love for each other .This will be the perfect gift for her, isn't it? Experience the cliché love everyone dreams of this Teddy Day!
The propensity of your gifting gesture doesn't matter as long as your feelings and efforts are genuine. Make sure that you make Teddy Day for her a memorable one. To avoid the hassle of picking last minute Valentine's Day gifts, we must do prior research. So this year, go all out with your ideas for Teddy Day and you are good to go. Happy Teddy Day!
Recent Blog: Make Your Own Romantic Happy Valentine's Day Gift