A doll cake is a delightful and whimsical confection that is shaped and decorated to resemble a doll. The cake typically consists of a base layer or layers that form the doll's skirt or dress, while the upper portion features a doll inserted into the cake to represent the doll's body and head. The cake can be covered in fondant or buttercream icing, which can be intricately designed and decorated to match the doll's attire or to suit the theme of the occasion. Doll cakes are often popular choices for birthday parties, especially for young girls who dream of being princesses or having a special doll-themed celebration. When it comes to doll cake design ideas for a baby girl's birthday, there are plenty of adorable options to choose from. Here are a few design ideas to consider:
Barbie Doll Cake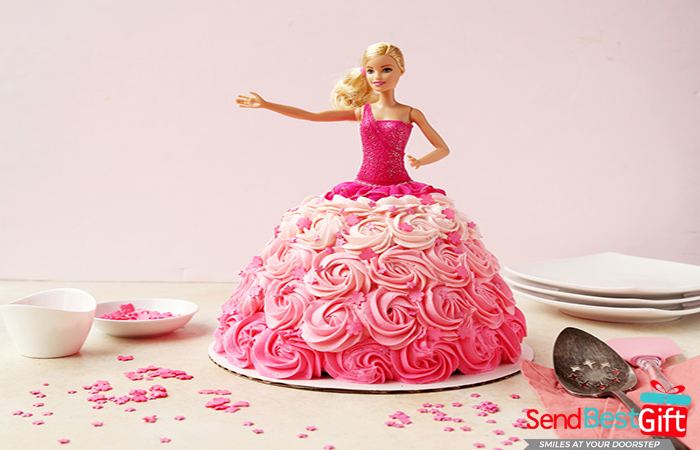 Create a cake with a Barbie theme, where the Barbie doll becomes the princess. Use a Barbie Doll with a flowing dress and place it in the center of the cake. Decorate the cake with pastel-colored frosting, edible pearls, and sparkles to give it a regal touch. A Barbie Doll Cake is an ideal cake for the princess birthday and will surely bring a smile on your princess face.
Ballerina Doll Cake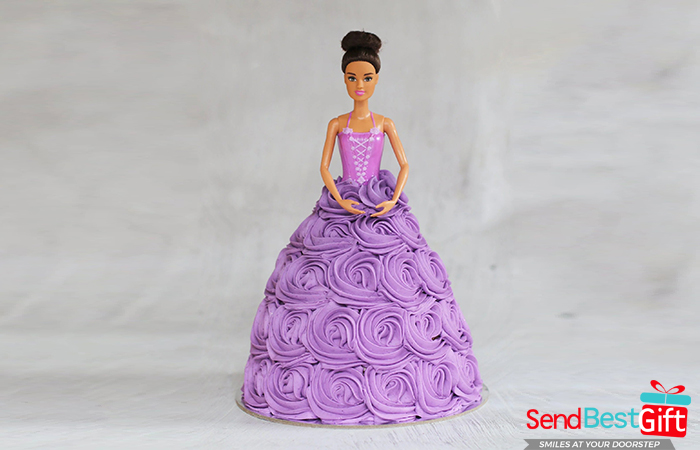 Design a cake that resembles a ballerina, with the doll placed in a standing or dancing position. Use fondant or piped icing to create a tutu around the doll, and add ballet-themed decorations like edible ballet shoes and ribbons.
Fairy Doll Cake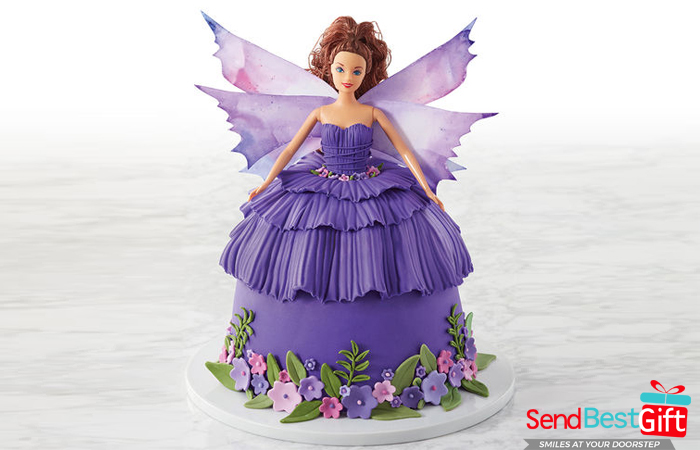 Bring a touch of magic to the birthday celebration with a fairy-themed doll cake. Decorate the cake with delicate flower-shaped frosting, colorful edible butterflies, and sparkling fairy dust. Place a doll with fairy wings at the top of the cake.
Mermaid Doll Cake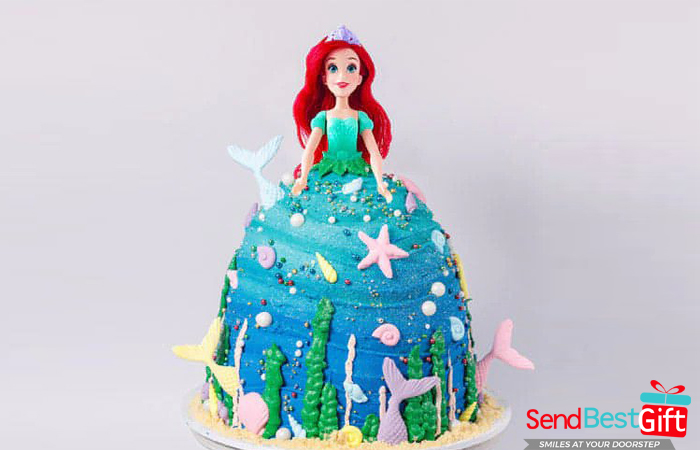 Transform the doll into a mermaid by incorporating a tail-shaped cake base. Decorate the tail with colorful scales made from fondant or piped icing. Add seashells, edible pearls, and edible seaweed decorations to complete the underwater theme.
Cartoon Character Doll Cake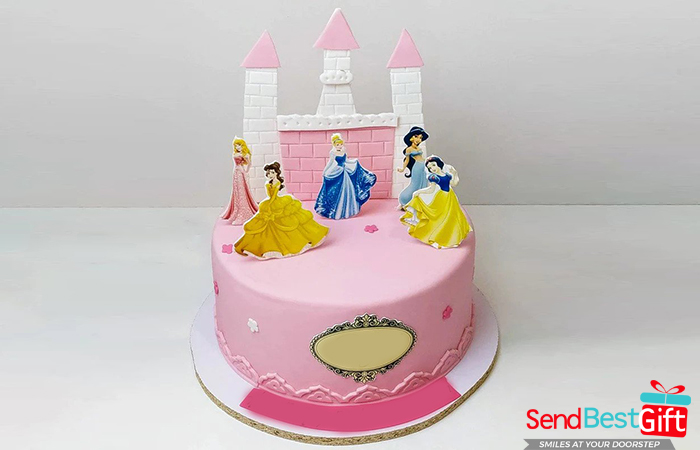 Choose the birthday girl's favorite cartoon character and design the cake to resemble it. Whether it's a beloved princess or a popular animated character, create a cake that captures the essence of the character using fondant, edible images, and carefully piped details.
In conclusion, doll cakes are a whimsical and enchanting choice for special occasions, especially for those who love dolls or have a princess-themed celebration in mind. These cakes allow for creative designs, with the doll serving as the centerpiece. Also surrounded by a delicious cake that is intricately decorated to match the doll's attire or the party theme. Doll cakes bring joy and wonder to birthday parties and other celebrations, captivating both children and adults alike. Whether it's a princess, a ballerina, or any other favorite character. A doll cake adds a touch of magic to any event, leaving lasting memories for everyone involved.
Remember to consider the birthday girl's interests and preferences when selecting a design. Personalize the cake with her favorite colors and elements to make it extra special. You can take help from online cake shop and order cake online for your princess birthday. The renowned bakers not only customize the cake; will also ensure the timely delivery.