Father's Day is an annual celebration dedicated to honoring fathers and father figures, acknowledging their roles and contributions in the lives of their children and families. It is typically observed on the third Sunday of June in many countries around the world. The day provides an opportunity to express gratitude, love, and appreciation towards fathers for their love, care, support, and guidance. People celebrate Father's Day by giving gifts, spending quality time with their fathers, preparing special meals, or organizing outings and activities. It is a time to cherish and honor the paternal bond, and to reflect on the impact fathers have on their children's lives.
How to Wish Happy Father's Day?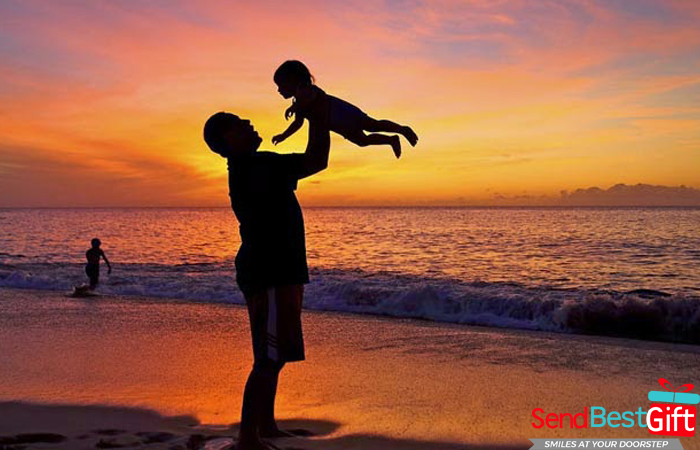 Start with a warm greeting
Begin your Father's Day wish with a heartfelt greeting. You can say "Happy Father's Day!" or "Wishing you a wonderful Father's Day!" This sets a positive tone for your message.
Express your love and appreciation
Write a sincere message expressing your love and appreciation for your father or father figure. Share specific qualities, memories, or experiences that make him special to you. Let him know how he has made a positive impact on your life.
Acknowledge his role as a father
Recognize and acknowledge the important role he plays as a father. Highlight his dedication, guidance, support, and love. Make him feel valued and respected for the responsibilities he carries.
Share specific compliments or memories
Include specific compliments or memories to make your wish more personal. It could be a particular moment, a funny incident, or a lesson he taught you. These details show that you cherish the bond you share.
Most Loved Father's Day Gifts – SendBestGift
When it comes to choosing the best gift to wish your dad a Happy Father's Day, it depends on his interests, preferences, and your budget. Here are some gift ideas that are often well-received:
Father's Day Cake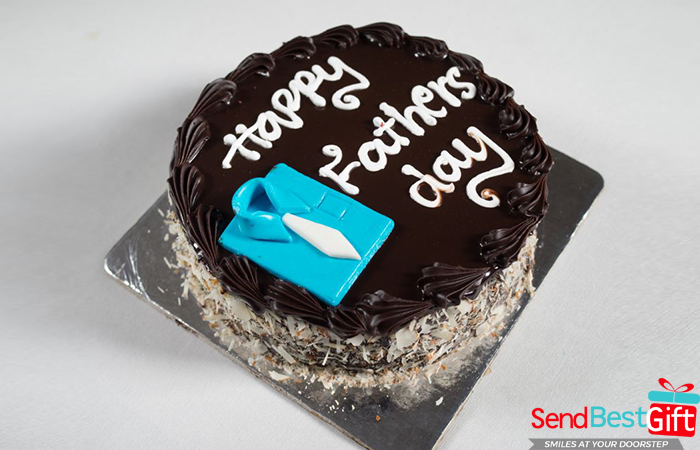 A Father's Day cake is a delightful and delicious way to celebrate and honor the special fathers in our lives. A beautifully decorated cake can be the centerpiece of the Father's Day celebration, showcasing creativity and thoughtfulness. Whether you bake the cake yourself or order online, you can customize it to suit your dad's preferences. Consider his favorite flavors, such as chocolate, vanilla, or a unique combination that reflects his taste. You can decorate the cake with fondant or buttercream frosting, incorporating designs that represent his hobbies, interests, or profession. For an extra touch, add a heartfelt message on top or include edible decorations that symbolize his role as a loving and supportive father. A Father's Day cake not only satisfies the taste buds but also serves as a sweet token of appreciation and love for all the wonderful fathers out there.
A Bouquet of Flowers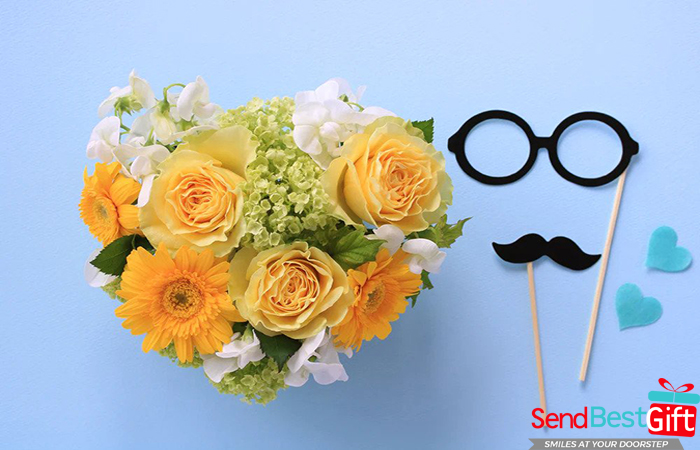 Father's Day flowers may not be the most traditional gift idea, but they can still be a meaningful and thoughtful way to celebrate and appreciate fathers. Choose flowers that suit your dad's taste and personality. Opt for masculine and vibrant blooms such as roses, orchids, or lilies flowers. You can create a bouquet or floral arrangement that reflects his favorite colors or includes flowers with special meanings. Pair the flowers with a heartfelt note expressing your love and gratitude for all the ways he has enriched your life. Father's Day flowers serve as a reminder of the beauty and love that fathers bring into our lives. Flowers can bring a touch of nature's elegance to this special day.
Personalized Gift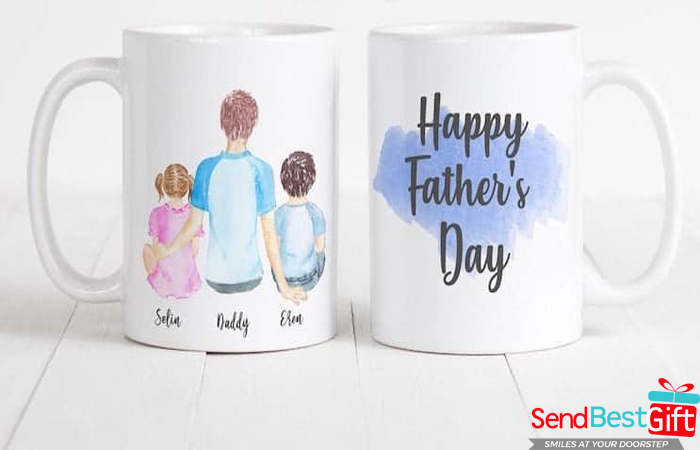 A personalized gift is a wonderful way to make Father's Day truly special and memorable. By choosing a personalized gift, you can create a unique and meaningful item. That reflects your dad's individuality and the special bond you share. It could be a custom-engraved watch, a monogrammed wallet, or a photo album filled with cherished memories. Personalized gifts can also include items related to his interests or hobbies, such as a personalized golf set or a custom-made grilling apron. The thought and effort put into a personalized gift demonstrate your love and appreciation for your dad, making him feel truly valued. Every time he sees or uses the personalized gift, he will be reminded of your thoughtfulness. Also the strong connection you share. A personalized Father's Day gift is a tangible expression of the love and gratitude you have for your dad, creating a lasting memento of this special occasion.
Father's Day Gift Hamper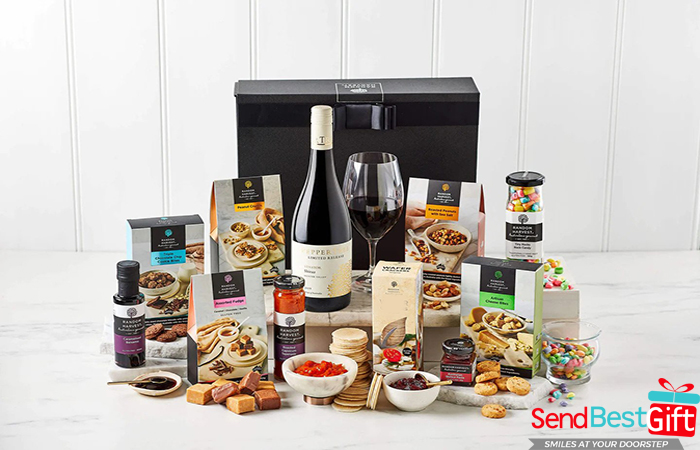 A Father's Day gift hamper is a delectable and indulgent way to treat your dad on his special day. Filled with an assortment of luxurious chocolates, it is sure to delight his taste buds and sweeten his day. Choose a variety of high-quality chocolates, such as rich dark chocolate, creamy milk chocolate, or unique flavors like salted caramel or hazelnut praline. You can include chocolate bars, truffles, chocolate-covered nuts, or even a selection of gourmet chocolate bonbons.
To make the gift hamper even more special, consider adding other treats like chocolate-dipped fruits, chocolate biscuits, or hot chocolate mix. Customize the hamper by including his favorite flavors or brands. The sweet and decadent nature of a Father's Day chocolate gift hamper reflects the sweetness and joy your dad brings into your life. It's a delightful way to show your appreciation and make his day extra special. With every bite of chocolate, he'll be reminded of your love and thoughtfulness.