Valentine's Day is something no one wants to let go in vain. Spending time with their beloved to its fullest is what they aim for. Even so at the same time what is there in the back of the mind is giving them an equally special Valentine's Day gift. After all offering your Valentine's Day wishes empty handed would not do justice to any of you. Whether its Valentine's Day flowers or teddy bear gift, anything would suffice. This would show that you actually thought about your loved ones. So enhance your Valentine's Day celebration with pretty little gifts to make her day. Here we present you with some of the Valentine's Day gifts ideas that will make gift selection easy for you.
Candlelight Ideas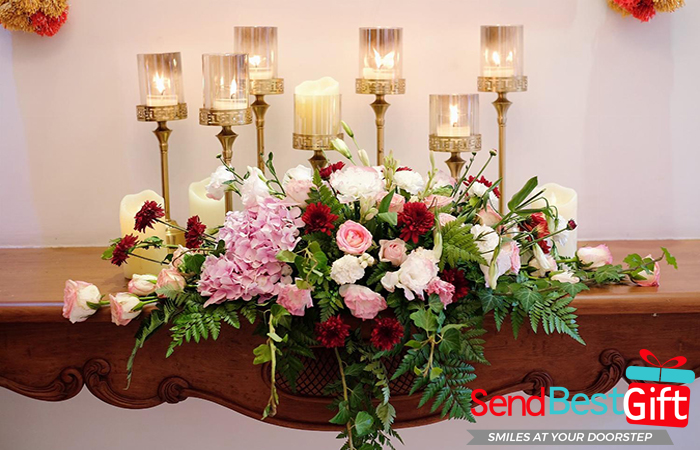 A candlelit dinner is all that one can hope for to set up a romantic aura around you. You could also carry the activity book for couples to spend your time a bit more about each other.
Jerky Heart– A Box Full Of Chocolates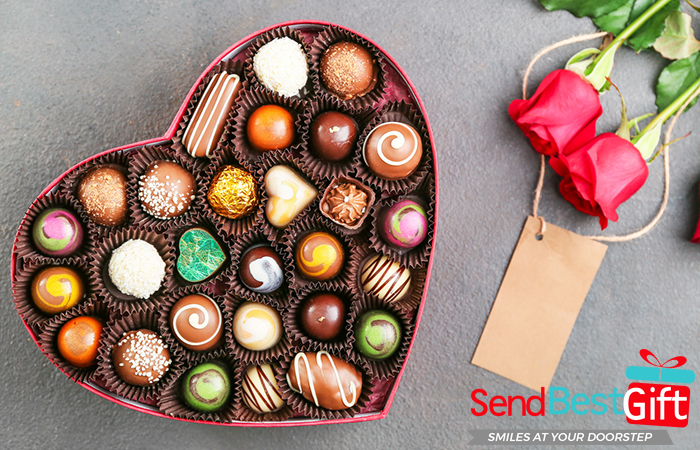 Who doesn't like a box full of tasty treats while you are out with your partner on an exciting dinner date? Well, this might be the perfect gift to excite your buds and savor the taste of love. This will be the perfect chocolate day gift for your partner. You could also get some surprise Valentine's day decorations done to enhance the mood. 

100 Date Night Ideas Card Game
All the suggestions on how you can spend your dates with your partner are found here. Out on a romantic date? No more spending time on thinking what to do. Have an adventurous night with this gift.
Balloons at Valentine's Day Dinner
Getting surrounded by big round articles everywhere sounds enticing doesn't it. It makes you feel like a kid again. Get some of those helium balloons out and see the surprise. She will be thrilled to see the balloons.
Craft Beer Club Surprise with Flowers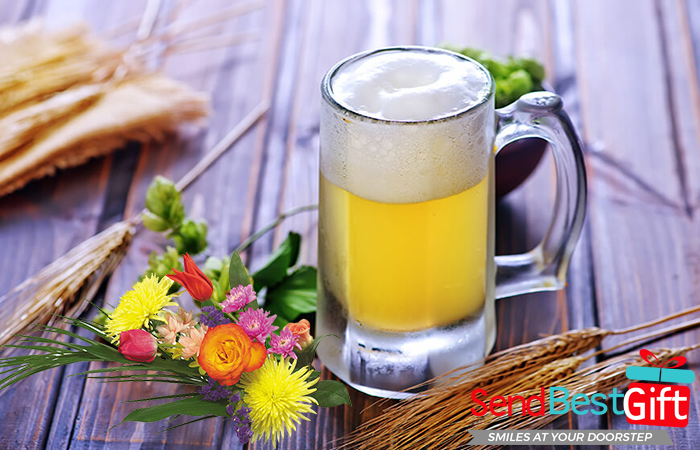 A beer fan is all for tasting some of the really good beers. This box has beers from around 50 states in 4 different varieties which are altered every month. Accompanying this with a bouquet of flowers would be the perfect rose day wish for your love while you are on a dinner. 
Fan Personalized Glass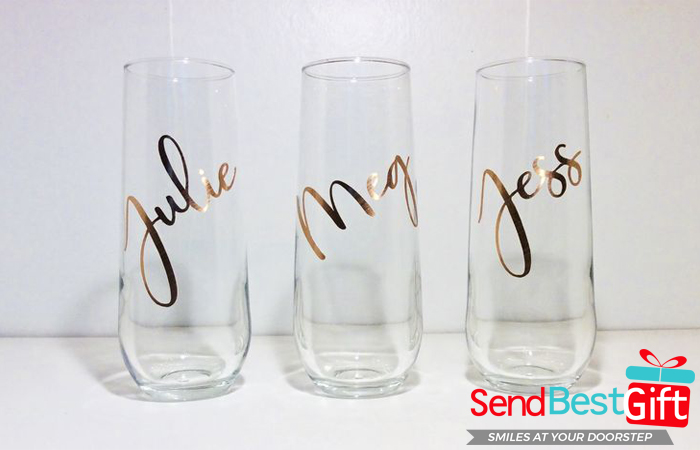 What is your partner's favorite team? Whatever it is, get a class customized exactly according to you. You could also accompany with a cute stuffed toy to deliver your teddy day wishes in the sweetest way. 
Surprise Valentine's Day Cakes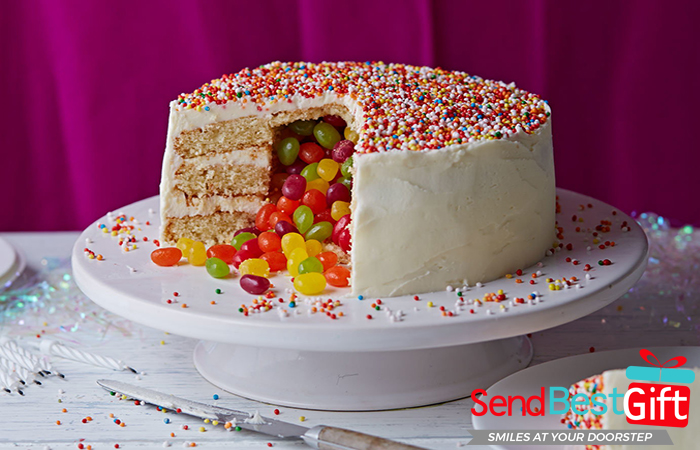 How exciting it is when you see someone getting surprised by an unexpected cake and violin playing in the background! Well, what if it is done by you for your partner. Do not miss out on this chance and make this Valentine's Day 2023 special for her!
Long Drive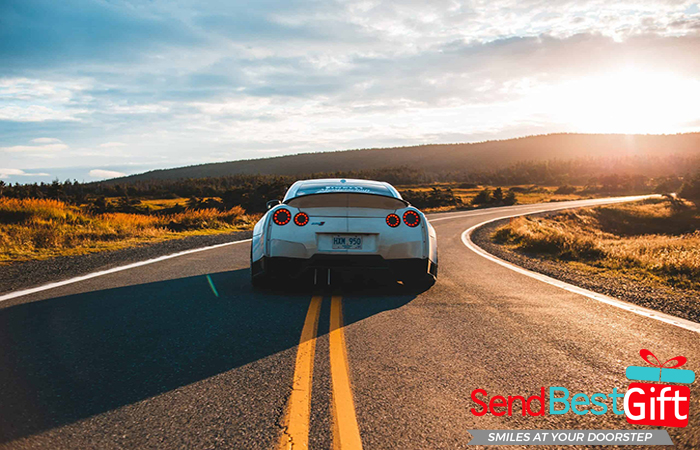 Out at night on long drives with cool breeze blowing and brushing through your hair. How dreamy does that sound?! Well, you can make this a reality for your partner. Set up the bunker of your car with a rose day gift and chocolates after a beautiful dinner and you are good to go. 
Live Singer – Dedicate a Valentine's Day Song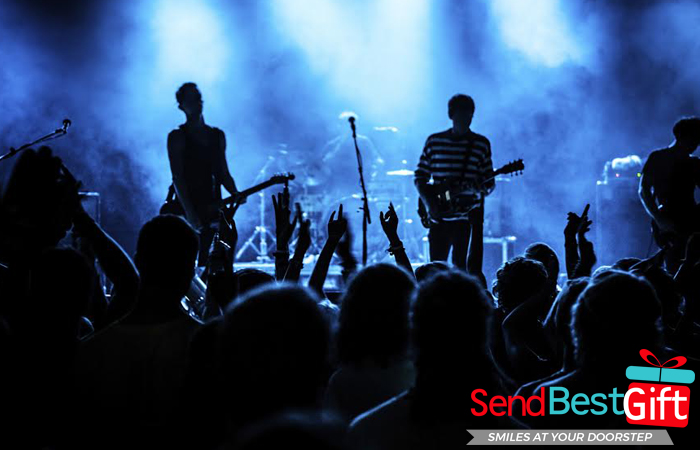 Live singing has always been a romantic option for couples. Dance through the night with your beloved on your favorite list of songs after having a ravenous dinner together. This would definitely be a memorable night for both of you.
Home Setup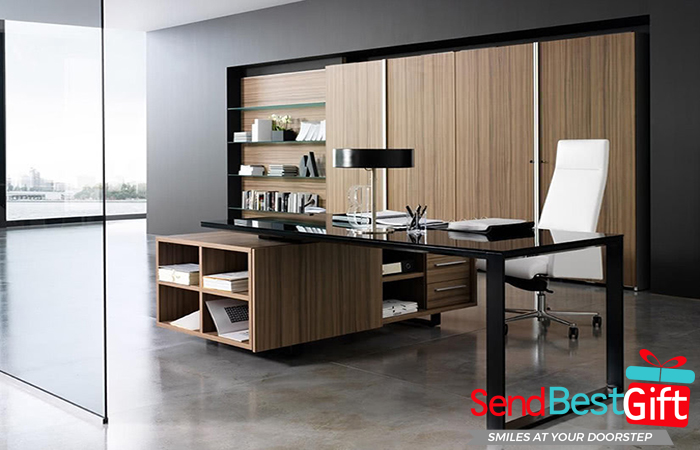 How about ditching the idea of going out and setting up a romantic dinner table at home with a Valentine's Day hamper sitting at the middle of the table. You can take ideas online and make the arrangements of decorations accordingly. The efforts put in by you would definitely take your partner by surprise and make them fall in love with you yet again. This will be the best Valentine for her.
The above dinner ideas will be more than enough to rekindle or enhance the love between the partners. Try them out and experience the magic of efforts put in by you! Have a fun weekend. Happy Valentine's Day!